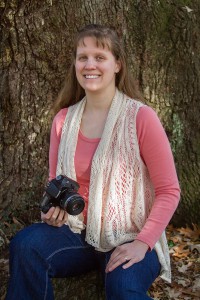 Greetings!
She is a wife to a wonderful husband.
She is a mother to two wonderful boys and one precious daughter.
She is also a photographer.
Her History
She has had a history of doing photography since she was a child. For Christmas one year, her parents purchased a flat camera that used 110 cassette film.  She loved that camera and "took" many pictures with it. As Kristine grew up,  teenage-hood took over and she explored other interests for a while.  After becoming an adult, she began to take pictures again,  which turned into creating images.  Now she is a  member of the American Society of Media Photographers (ASMP).  She was a member of the Professional Photographers Association (PPA) and was a member of the Capital City Professional Photographers Guild (CCPPG 2011-2014),   and she has created photographs for many families in Illinois, Michigan, and Louisiana.
After many years photographing people,  Kristine has finally come to realize her real desire in photography,  it's food photography.  She's enjoying doing personal projects with food and working for other business for their food photography needs.
You don't take a photograph, you make it.  –Ansel Adams
Would you like to follow or connect with Kristine? Follow the links here: